Cost-Effective Research Reveals Substantial Family Information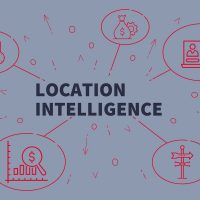 Investigations into the backgrounds of deceased persons regularly reveal surprising facts about the subject and their family history. Even brief investigations by seasoned forensic genealogists can uncover startling truths about the individual's origins that can upend everything that estate administrators and executors thought they knew about the decedent. In one recent case, our investigators learned facts that operated in stark contrast to a probate attorney's beliefs about the decedent. Learn more about the substantial family information uncovered, and contact Von Langen, LLC for help with heir location in your estate administration.
Probate Judge Requests Additional Search
The recent investigation was performed by Von Langen, LLC's experienced investigators on behalf of the estate of John George Mancini. The law firm handling the distribution of John's estate first contacted us about performing a search after the probate judge assigned to the case ordered that the attorneys conduct a more in-depth search for potential heirs. The law firm believed that John had been adopted and had no known relatives. We were provided with a copy of John's birth certificate, his last known phone number, and the contact information of a friend. The firm did not wish to dedicate a substantial amount of resources to a preliminary search, since they appeared to believe there was little likelihood that we would uncover additional family members or heirs. As a result, they asked us to limit our work to three hours of research.
Brief Search Turns up Substantial Family Information
These limited time constraints did not stop us from uncovering substantial information about John and his origins. Most significantly, we learned that he was not, in fact, adopted. John Mancini was born in New York on December 7, 1956. Five months earlier on July 7, 1956, his father, George, was killed in an automobile accident. His mother, Renee, gave birth to and raised John in New York, marrying a man named Rosindo Mancini in 1964. We were able to confirm that John had no siblings and had been predeceased by his parents. However, our brief search did allow us to determine that John's father was one of five children, and that, while it appeared that his aunts and uncles were probably not still alive, he may well have living cousins. Our investigators' experience and efficiency allowed us to produce this thorough report on a limited budget.
If you're in need of cost effective help locating missing heirs or meeting due diligence requirements for estate or trust administration purposes, contact the skilled and efficient forensic genealogists at Von Langen, LLC for a consultation without obligation at 800-525-7722.