Locate Missing Heirs
Scope of Services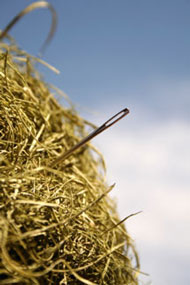 As forensic genealogists, Von Langen, LLC provides services to a range of clients in locating missing heirs and missing beneficiaries. When conducting an investigation, Von Langen, LLC uses all reasonable means at our disposal, which includes state of the art technology to access every possible database source and all available research resources. However, effective interpretation of the data and further enquiries requires diligent expertise. We have those expert researchers and investigators. Our clients can rely upon our document research expertise, our proficiency with global logistics, and our unparalleled investigative skills to conduct investigations in connection with:
Estate & trust settlement matters
Distribution of unclaimed assets
Suits to quiet title to real property
Establishment of ownership of oil, gas, and mineral rights or other legal interests.
Once we have established the whereabouts or confirmed the death of the heir in question, we provide clients with proof of compliance with due diligence requirements to ensure the results were achieved in a satisfactory manner. We are experienced with preparing affidavits and compiling evidence for use as court exhibits, frequently creating detailed computer-generated genealogical charts to graphically depict familial relationships and significant events in an accessible manner.
Clients
In addition to heirs and beneficiaries, we provide services to agencies both public and private, and to a range of legal and banking professionals, including:
Ad Litems
Administrators
Attorneys
Conservators
Executors
Fiduciaries
Guardians
Trust officers
Trustees
Domestic and International Staff
Our team is comprised of only the best researchers and investigators located in all 50 states, in federal archive locations across the country, at the renowned Family History Library in Salt Lake City, Utah, and in virtually every location overseas. Our international investigators use their knowledge of local language, history, culture, and politics to conduct interviews and access, interpret, and if necessary translate, historical documentation to locate missing heirs. In the rare event that we do not already have personnel available in a particular locale, we dispatch our investigators without delay.
If you require assistance locating a missing heir or beneficiary, contact Von Langen, LLC today at 800-525-7722.