The Role of an Ad Litem in Probate and Estate Administration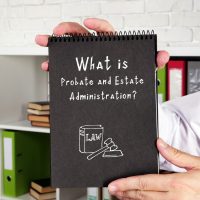 As a probate attorney or estate administrator, you are often faced with a labyrinth of legal complexities that require nuanced understanding and precise handling. One such critical aspect that warrants attention is the appointment and role of an 'Ad Litem' in probate and estate administration. This post aims to shed light on the importance of an Ad Litem, particularly in Texas, where the law mandates their involvement to represent any potential missing or unknown heirs. If you are an estate administrator, personal representative, public administrator or other probate professional anywhere in the U.S. needing help with a search for missing heirs, contact the professionals at Von Langen, LLC for assistance from a skilled and knowledgeable forensic genealogist.
What Does an Ad Litem Do in Probate Proceedings?
Let's begin by understanding the Ad Litem's role. An Ad Litem serves as a stand-in, representing interests that cannot otherwise be represented. In Texas probate law, when there's a chance of missing or unidentified heirs, the court appoints an attorney ad litem to represent their interests. This ensures that the rights and interests of these heirs are upheld, no matter their current whereabouts or even their knowledge about the inheritance.
However, successfully locating these heirs is a task of its own, and this is where forensic genealogists come in. They hold an invaluable role in providing the Ad Litem with accurate and comprehensive data, helping ensure all potential beneficiaries are identified and no rightful heir is overlooked.
As a leading forensic genealogist, Cliff Von Langen of Von Langen, LLC, frequently collaborates with Ad Litems to offer expert assistance in locating missing heirs. With years of experience and deep expertise, Von Langen's work is a significant link in the chain of efficient and fair estate administration.
But why is this so important? With increasingly global families and connections, tracking down every potential heir can be a daunting task. The expertise of a forensic genealogist helps navigate this intricate process, ensuring accuracy, reducing the risk of disputes, and maintaining the probate's integrity.
Von Langen, LLC's commitment to precision and comprehensive research offers peace of mind to attorneys and administrators. Working with them guarantees that even the most challenging cases involving numerous missing or unknown heirs are handled effectively. This expertise not only serves the Texas legal landscape but also offers essential services to estate administrators and attorneys in probate nationwide.
The Ad Litem plays a pivotal role in probate and estate administration, but their role would be significantly more challenging without the help of an experienced forensic genealogist. As a professional with substantial experience in identifying and locating missing heirs, Von Langen, LLC provides an indispensable service in the estate and probate administration process.
Contact Von Langen, LLC for Help Locating Missing Heirs in Probate Matters Nationwide
Are you faced with the task of identifying missing heirs in a probate case? Contact Von Langen, LLC, today and allow our expertise to guide you through this often complex process. After all, accurate heir location is not just a legal necessity, but a cornerstone of fair and efficient estate administration.