Genealogical History Reveals the True Heir Through the Family's Journey to the US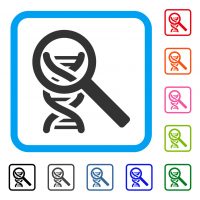 History can become even more compelling when viewed through the frame of one family's journey, which eventually led us to the truth (despite an heir hunter's efforts to deceive).
When the true heir proved to be uncooperative with an heir hunter, the heir hunter contracted with other "heirs" and filed claims against the estate. The estate administrator was dubious of those hurriedly filed claims, while his trusted forensic genealogist took the time to conduct an exacting and thorough search. See https://www.heirlaw.org/case-studies/ for more stories like the one below.
As practitioners of forensic genealogy, we are constantly uncovering the truth along with the personal stories that offer a sense of what life might have been like for past generations and distant cultures. When conducting a genealogical history for the administrator of the estate of John S. Demko, the deceased, we uncovered the story of his ancestors in Hungary and their path to the United States. Read on to find out what our US- and Hungary-based investigators learned of Mr. Demko's ancestry, and contact a skilled forensic genealogist for professional assistance in a situation of your own.
John Demko Jr.'s story begins in Hungary. His mother, Erzsebet, was born to Istvan Matusz and Maria Kiss in Hidvedargo, Hungary in October of 1895. She had two siblings, a brother Terez who died in his late teens or early 20's without children, and a sister Maria who died in 1941 after having one child. Erzsebet appears to have immigrated to the US in the late 1919's.
John's father, Janos, was born in September of 1895 in Herndavecae, Hungary, the youngest of five children. Janos and his brother Jozsef immigrated to the US, while their three sisters remained in Hungary. One sister died shortly after childbirth. Another, Maria, died at 30 after having four children, all of whom remained in Hungary until their death. Their sister Agnes had one son who died at the age of two; Agnes passed away several months later at the age of 25.
Janos and Erzsebet (who began using the Americanized names John and Elizabeth) met in the US and were married in Pittsburgh in 1918. The family settled in Pittsburgh, where they had three children: Joseph, John Jr., and Elizabeth, none of whom had children. Our research indicates that Elizabeth passed away at a young age; while she appears in records from the 1920 US Census, she is not mentioned in either John Sr. or Elizabeth's obituaries. John Jr. was, in 2007, the last of his siblings to die. After extensive research, we learned that his sole surviving heir was a cousin. Irene, born in 1919 to John Jr.'s uncle Joseph, had outlived her four siblings and husband, and continued maintaining her own affairs at the age of 90 when we notified her of her inheritance. This sort of painstakingly-thorough research, using all available census, marriage, and immigration records, as well as any available news clippings or media reports on a family and the events that shaped it, provided peace of mind to Mr. Demko's estate administrator that he had done all he could to locate and contact Mr. Demko's rightful heir before closing the estate. The documentation shown was used to invalidate the false claim made by the heir hunter's attorney. In the end, the truth was told and the rightful heir received her inheritance.
If you're in need of thorough, diligent, and professional forensic genealogy services, whether in the US or across the globe, contact the offices of Von Langen, LLC for a consultation on your case, at 800-525-7722.