Heir Hunting's Predatory Nature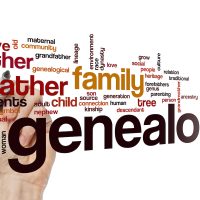 While most of us respond to the news of a person's passing with sympathy, there are industries that see the notice of a death and think of ways they can profit. Heir hunting involves a complete stranger with no relationship to the decedent, their personal representative, or their family inserting themselves uninvited into the search for missing heirs.
Without consent from the estate, heir hunters begin searching for heirs after reading a published notice of a death. Often, heir hunters fail to adopt thorough or ethical means of conducting this research, and as a result, can locate the missing heir even before the estate has had an opportunity to begin its own search. By making the speed of finding an heir of paramount importance, rather than the use of thorough research methods, these searches may turn up the wrong "heir" and create additional and unnecessary complication. Once an heir is located, these heir hunters often demand exorbitant shares of the heir's inheritance, despite the fact that the estate may have been able to locate the heirs through their own means using a professional forensic genealogist if given the chance.
Courts in many states have expressed skepticism about whether the practice of heir hunting should be legal at all. Some states have enacted laws to ban the practice of heir hunting. Courts have often expressed concern with heir hunters' willingness to insert themselves into will contests involving persons with whom they have no relationship. One Ohio court expressed serious concerns with allowing someone who had appointed themselves to hunt for heirs to compete with someone hired by the estate or appointed by the court. The judge wrote, "such activity is against public policy and borders on 'ambulance chasing' when not solicited by the Administratrix or authorized by the Court." Some states, while not banning the practice of heir hunting altogether, have placed limits on the industry after witnessing the ways that heir hunters have taken advantage of missing heirs. Courts in California and New York, as well as other states, retain the right to adjust the percentage of an estate that an heir hunter is permitted to take.
Instead of relying on predatory and unscrupulous heir hunters to find missing heirs, probate administrators and personal representatives are encouraged to find an experienced, ethical, and well-educated forensic genealogist to conduct these searches. In this way, representatives can trust that the search was conducted professionally and ethically, and the outcome is based on reliable evidence.
If you are an estate administrator, financial institution, or personal representative in need of assistance finding an heir, contact a seasoned and professional Florida forensic genealogist at Von Langen LLC for a consultation, at 561-748-2936.