'Tis the Season to Learn of Missing Heirs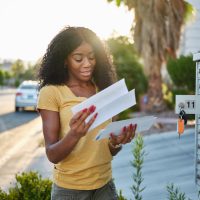 Estate administrators and probate attorneys are often presented with puzzles to solve. Estates that may have seemed at first to be straightforward can suddenly reveal their complexity, sometimes in surprising ways. One such surprising source that has led many a puzzled attorney to our doorstep? Holiday cards. Below, learn about how this traditional year-end mailer can lead to the opening or reopening of an estate, and contact experienced forensic genealogists for help in determining whether all heirs to an estate have been identified and located. 
While perhaps a waning custom, millions of Americans still send out holiday cards each winter. In some cases, exchanging holiday cards may serve as a valuable means of communication with older relatives, and it's perhaps the only time of year that messages are exchanged. For someone who can usually set their watch by the arrival of a holiday card from a relative or can always count on them to respond to a Christmas greeting or family photo, failing to hear from that relative around the holidays can be a source of concern. In some cases, it can alert someone to the fact that the relative may have passed away.
When an individual dies without a spouse, children, or a will, there isn't always a straightforward way to learn whether that person had more distant living relatives. Believe it or not, Christmas cards can serve as that piece of evidence that a deceased person had one or more living relatives who went undiscovered at the time of the decedent's death. While the person who first alerted the attorney or administrator of the decedent's death may be a valuable source of information on the decedent's relatives, this person is more often a fairly distant cousin who did not have regular contact with the decedent or other family members. Therefore, that person's knowledge may be limited and is most often restricted to only one side of the decedent's family tree.
When a missed holiday card leads a curious relative to contact an attorney, this can serve as notice not only of that relative's existence but also of the possibility of additional living heirs to the decedent's estate. Von Langen, LLC has assisted many probate attorneys and estate administrators who came to learn of an heir's existence by way of a Christmas card. Our trained and experienced forensic genealogists are a critical source of help in conducting a thorough search for any additional living relatives a decedent may have after an initial search leads to a dead end.
If you're an estate administrator in need of skilled help in identifying and locating missing heirs to an estate, contact the knowledgeable and thorough forensic genealogists Von Langen, LLC at 800-525-7722.