How the World of Unregulated Heir Hunters Overcharge Beneficiaries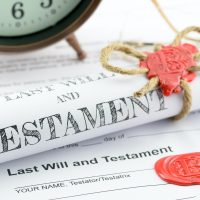 It is important to note that the term "Heir Hunters" refers to those who are acting in that capacity without the knowledge or authority of the administrators, personal representatives, or their attorneys, or on behalf of or accountable to those parties who are responsible for an estate where there may be missing heirs or unknown heirs.
If a person dies intestate, meaning they die without a will, their estate passes to their heirs according to the applicable state's intestacy laws. The process is, ideally, automatic, but in practice, heirs can be difficult to track down. Regardless, once identified, these heirs have the legal right to claim their proper share of the estate. Even though these heirs are legally entitled to their share of the estate, so-called "heir hunters" do their best to rob putative heirs of the property to which they are entitled. They do so by charging exorbitant fees for the service of alerting heirs to their existing rights. Below, we discuss the fees charged by these unregulated heir hunters. Call an experienced forensic genealogist for professional and comprehensive assistance identifying the proper heirs to an estate.
Heir Hunters Charge Upwards of 40% of the Heir's Entitlement
Unregulated heir hunting has grown in popularity in recent years, in the United States as well as abroad. Heir hunters operate by combing through lists of unclaimed estates, tracking down relatives, and informing them of their rights. While this may be a valuable service, in practice, in too many cases it's much more insidious.
Because the heir hunter is acting without the knowledge or consent of the administrators, personal representatives or estate attorneys and there is no regulation specifically governing these types of arrangements, heir hunters can charge whatever they wish. Heir hunters will contact putative heirs with a predatory contract drafted by the heir hunter, which in many cases their fee ranges between 33% and 40% of the heir's share of the estate.
It's not just the high fee that creates problems with this scenario. One could argue that the heir might have gotten nothing if not for the heir hunter. However, as explained in academic research reviewing the heir hunting industry, the deal is often far from ideal. Probate cases involving heir hunters are much more likely to devolve into litigation, costing significant time and money as well as diluting the value ultimately received by the identified heir. Moreover, the heir hunters often hire the attorney tasked with representing the heir, creating significant conflicts of interest.
Estate administrators who seek professional assistance identifying and locating missing heirs for determination of heirship proceedings, or heir research services in order to satisfy due diligence requirements are thereby preventing many of the problems caused by unconscionable heir hunting practices.
To address these and other serious concern discussed elsewhere in our other blog posts, estate administrators should utilize proper forensic genealogical experts in order to identify missing heirs.
If you're an estate administrator in need of experienced assistance identifying and locating missing heirs to an estate and for determination of heirship proceedings, or heir research services in order to satisfy due diligence requirements, contact the dedicated and professional forensic genealogists at Von Langen, LLC at 800-525-7722.