Indonesian Teen Receives Half a Million Dollars Thanks to Heir Search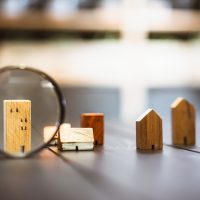 Proper forensic genealogy can often turn up unexpected results. While supposed heirs often try to show up to claim parts of an unclaimed estate, a proper heir search can help estate administrators find the true legal heirs. Recently, heir researchers were able to track down a teenaged girl in Indonesia and identify her as the true heir to a particularly valuable estate, preventing the property from passing by probate to other, more distantly-related family members. Continue reading for details about the unusual case, and call an established forensic genealogist for experienced and thorough assistance identifying the proper heirs to an estate.
Former BBC Editor's Estate Goes to Estranged Indonesian Daughter
Alexander Thompson was a former BBC World Service East Africa and Far East editor. He passed away last year at age 71 after a battle with lung cancer. At the time of his death, he was unmarried, had no known next of kin, and had no will. His estate, worth more than $500,000, was set to go to whoever could be tracked down under the applicable intestacy laws. It seemed that his niece and nephew would inherit, based on the family that was already identified.
Heir researchers and detectives conducted an investigation to identify any children or other heirs the man may have had, although none were listed in any estate planning document. While searching through his apartment, they found a picture of a "younger Indonesian person" and evidence suggesting there had been a marriage ceremony somewhere in Indonesia. The researchers then worked with experts in Indonesia to track down any information. Their research unearthed a teenage girl that Mr. Thompson had fathered with a woman he had wed in the country. Investigators indicated that the rest of Mr. Thompson's family was unaware of the wedding and the daughter.
Among the assets the Indonesian teen stands to inherit include a three-bedroom house in the English county of Kent, the deed to a 100-year-old 60-foot boat, and a number of rare antiques and Chinese artifacts believed to be valued in the tens of thousands of dollars. The house alone was originally purchased in 2007 for £235,000, or $314,000, and is likely worth much more today. All told, she is set to inherit more than £400,000, or $535,000, in assets from her estranged father.
The case is a reminder of the importance of thorough forensic genealogy, especially when there's no will to dictate how an estate should be administered. If the estate administrator had given up the search upon identifying the nearby niece and nephew, Mr. Thompson's biological daughter would never have received the inheritance she was legally due.
If you're an estate administrator in need of seasoned assistance identifying and locating missing heirs to an estate and for determination of heirship proceedings, or heir research services in order to satisfy due diligence requirements, contact the comprehensive and efficient forensic genealogists at Von Langen, LLC at 800-525-7722.