Investigation Uncovers Previously-Unknown Half-Sister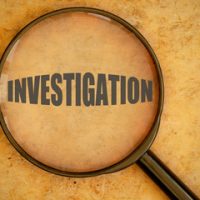 You've probably seen movies or tv shows where the main character receives the improbable news that they've just inherited a fortune from a relative they didn't know they had. It isn't unheard of that our researchers are able to notify unwitting heirs of their right to inherit a portion of an unknown relative's estate. In even rarer cases, we're able to learn through genealogical research that a decedent had heirs of which even they were unaware. Earlier this year, our team handled just such a case, locating a decedent's unknown half-sister after his passing. Read on to learn more about the case, and contact seasoned forensic genealogists for help with estate administration and probate matters involving the identification of heirs.
Decedent had little knowledge of family history
The executor of the estate of Lewis Sheldon Reines contacted our offices in December of 2017, asking that we complete a genealogical report for Reines' estate so that his will could be admitted to probate. Reines passed away in Brooklyn, New York, on November 14, 2017. Reines was an only child who never married and had no children. His parents divorced shortly after he was born and he had no further contact with his father. His mother, Harriet, was also an only child and did not herself have additional children. She died in 1996. While Harriet and Reines' paternal grandmother remained in contact after the divorce, Reines never learned more about what became of his father, Harry.
Reines conducted a search for the locations of his relatives' gravestones so that he could leave funds in his will that would provide for their care and maintenance. It was during this search that he learned that his maternal grandfather had moved to Los Angeles after divorcing from his grandmother. When Raines completed an affidavit of heirship in 2007, he explained that he knew of no living relatives but believed that he may have had relatives in Los Angeles. He also added that he did not know whether his father was alive or dead.
Scant information nevertheless leads to discovery of unknown relative
With nothing more to go on than Reines' affidavit and his birth and death certificates, we began to compose a genealogical report for the New York Surrogates' Court. Both Reines' maternal grandfather and father proved to be challenging to locate, requiring painstaking records research and interviews spanning from Manhattan, Brooklyn, and Bronx County, New York to St. Louis, Missouri and Los Angeles, California. After three months of investigation, our researchers were finally able to conclude that, while Reines' maternal grandfather had no additional issue, Reines' father, Harry, had a daughter with his second wife who was living in New City, New York. This half-sister was determined to be the sole heir of Lewis Reines' estate.
If you are an executor, trust administrator, or guardian in need of professional and experienced assistance with a family history search, contact the Florida forensic genealogist offices of Von Langen, LLC for a consultation at 800-525-7722.