Nevada Law Protects Heirs from Predatory Heir Hunters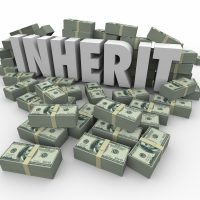 If you stand to inherit money from a relative you didn't know existed, or whom you didn't realize would leave an estate when they died, you're left in a vulnerable position. An heir hunter may learn of the existence of an estate and contact the rightful heir(s) about the existence of assets. These heir hunters often portray themselves as offering free property finding services, with heir hunters only receiving payment once the inheritance has been distributed to the rightful heirs. However, many heir hunters will require the heir or rightful property owner to commit to a contract that provides for recovery of the property only if the owner agrees to pay a substantial percentage of the property's value to the heir hunter–sometimes upwards of 40% of the asset's value.
Background
Despite protest from responsible heir locators and forensic genealogists such as Von Langen, LLC, many states have allowed heir hunters to operate with little regulatory oversight. Fortunately, after dedicated advocacy from those concerned with ensuring unwitting property owners are treated fairly, new legislation restricting the operation of heir hunters has been introduced in several states.
For example, California law states that persons or companies acting as asset finders or heir locators must obtain written and signed contracts that make a full disclosure of all terms and fees from the purported property owner. These heir finders and asset locators may not charge more than 10% of the value of the property being returned to a rightful owner, with the exception of county probated estates, which do not have a limit on the amount that can be charged. The state of Vermont also caps heir finder fees to 10% of the total value of the property. Additionally, heir finders and asset locators must be registered with the state and maintain a $10,000 performance bond.
90 Days of Protection from Heir Hunters
One model example of legislation that Von Langen, LLC feels offers protection both to heirs and to responsible heir location providers is Nevada's law governing heir location services. The law, which Cliff von Langen assisted the Nevada Public Administrators with creating, provides limits on what terms can be included in an heir finder's contract with a rightful heir. Most importantly, the law prevents heir finders from entering into contracts with purported heirs within the 90 days after the death of the person from whom the purported heir stands to inherit. The definition of "heir finder" does not include persons hired by the probate court to assist with the settling of an estate. This 90-day window allows time for neutral, court-selected experts to complete research on the existence of rightful heirs to the estate before heirs sign exploitive contracts with heir locators, or before heir hunters produce potentially-spurious claims of heirship to the court in the name of receiving a portion of that claim once paid. For more on this topic, please visit https://www.heirlaw.org/legislative-framework/
If you're an estate administrator or personal representative and need the services of trustworthy, thorough, and responsible heir locators or forensic genealogists, contact the Florida offices of Von Langen, LLC for a consultation on your case at 800-525-7722.