Paying the Wrong "Heir" Can Result in Personal Liability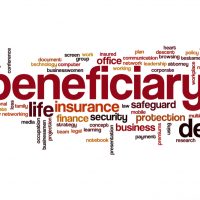 Whether you've been appointed as the personal representative for the estate of a family member, or you're an experienced estate administrator working for a financial institution, administering an estate is a massive effort requiring hard work and careful attention to detail. When in the midst of completing your other duties, one task that can be particularly problematic and time-consuming is locating missing or unnamed heirs.
When an heir hunter comes forward claiming to have located the long-lost heir, you may feel relieved at not having to conduct the search yourself in the midst of your other duties. However, if you rely on the work of a negligent heir hunter whose search results turned out to be erroneous, you could end up being liable for any resulting mistakes in the administration of the estate.
Personal representatives and executors owe heirs a fiduciary duty
Personal representatives of an estate have a fiduciary duty to competently manage the settlement of a decedent's estate and the assets contained in an estate. The personal representative or administrator charged with handling the settlement of an estate has a legal obligation to manage those funds carefully, ensuring that the funds are not lost, diminished through bad investments, stolen, or paid out prematurely.
When a personal representative makes an error that results in the estate suffering a substantial loss, those injured by that loss may file a lawsuit against the representative for breach of fiduciary duty. Those injured by a loss could include the will's beneficiaries or the deceased person's creditors, both of whom would have received a payment from the estate (or a more substantial payment) had the funds not been lost. In these lawsuits, heirs and creditors can seek payment from the administrator of the money they would have received, had the will been properly administered.
Shoddy heir searches can result in liability for executors and representatives
One way that an estate can suffer a major financial loss is by the administrator choosing to pay out an inheritance to someone claimed to be an heir, but who in fact is not related to the decedent. After the publication of a death, heir hunters are often racing one another to find unknown or unnamed heirs before their competitors, in order to receive a portion of the inheritance via a contingent fee. In their haste to find the heir first, heir hunters don't always follow scrupulous investigative practices, nor do they confirm purported heirs' claims or ensure that all heirs have been located before filing a claim against the estate. In order to receive heir search results that you can trust, hire an experienced forensic genealogist who will use thorough, evidenced-backed search methods that will stand up to close scrutiny.
If you need the assistance of an heir locator you can trust, contact the knowledgeable and licensed missing heir finders at Von Langen LLC for a consultation, at 561-748-2936.