Tips for Hiring a Forensic Genealogist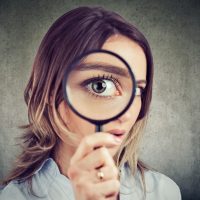 If you are trying to administer an estate and you cannot find the proper heirs, you should seek assistance from a professional forensic genealogist. A skilled forensic genealogist will utilize genealogical evidence to produce a legal identification of the proper heir to an estate and work to track down that heir in order to facilitate your legal proceedings. It is important to retain a legitimate, qualified genealogist who has experience in how to both produce the heir and provide sufficient evidentiary backing to support their claim. Read on for advice on finding and hiring a forensic genealogist. Call a seasoned forensic genealogist for effective, efficient, and legally-sound help identifying the proper heirs to an estate.
Do Your Research
Like hiring any other professional, when you are looking for an effective forensic genealogist, it is important to do your research and compare options. Most importantly, review the forensic genealogist's client list and read any testimonials from their clients. While you might not be able to find reviews of a genealogist on Yelp, there are nevertheless online repositories of information about different genealogists and their specialties. For example, the Association of Professional Genealogists (APG) website has a member directory that allows you to search by name, location, specialization, languages, and other criteria.
Specialization is Important
When you are looking to hire a forensic genealogist for your legal matter, make sure to vet your prospects for proper expertise. Make sure any genealogist you plan to retain is qualified as a forensic genealogist; not all genealogists are experienced in forensic genealogy, but such professional experience is good evidence of their research skills and commitment to providing reliable services.
There are different kinds of genealogists, and even among forensic genealogists–meaning genealogists whose practice is geared toward not only identifying relatives but also building sufficient evidence to withstand court scrutiny–different specialties arise. It may help to retain a genealogist who is not only experienced in a particular region where the estate is located. If you are in New York City, you will want a genealogist who knows how to wade through New York's records and track genealogies back to Ellis Island arrivals, and who is familiar with local archivists and librarians. However, your case may require attention in many different localities and might require a different sort of experience.
Ask for Referrals and Reviews
Beyond looking around online, one of the best ways to find the professional you need is to go through your friends, family, and colleagues. Your colleagues may refer you to a trusted estate planning lawyer who might have a suggestion for a good forensic genealogist, or they may have an opinion about the genealogist you are considering for your matter. Once you identify a candidate, you can try to speak with their past clients to ensure that they are someone with whom you would like to work.
Put it in Writing
You are retaining a genealogist to provide a service. Make sure to draft an agreement that lays out your expectations and the scope of their work. The best forensic genealogist cannot unearth evidence that simply does not exist, so it is important to understand the limitations of what they can accomplish, as well as how much time, effort, and money you are willing to let your genealogist spend chasing down leads. Your agreement should also lay out what type of work product you would like to see in the end. You want a report, for example, that not only lists what they have found but also "negative results"–the leads they followed that did not pan out–so that you can properly evaluate the quality and thoroughness of their work Ultimately, a forensic genealogist's experience and efforts put forth in your case should provide good evidence that will serve to satisfy any requirements for due diligence.
If you're an estate administrator in need of skilled assistance identifying and locating missing heirs to an estate and for determination of heirship proceedings, or heir research services to satisfy due diligence requirements, contact the seasoned and efficient forensic genealogists at Von Langen, LLC at 800-525-7722.