What and Who to Know as an Estate Executor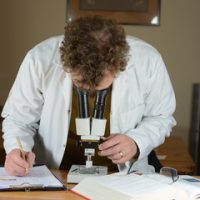 If you've been named as the executor or administrator of the estate of a family member or friend, you may not have experience or familiarity with the need for a determination of heirship proceeding. Locating information on heirs-at-law or beneficiaries may require extensive searching through documents and court records packed with obscure legal terms that may even be written in another language. Get expert help navigating these unfamiliar areas and finding those heirs or beneficiaries.
Duties of an Estate Executor or Administrator
One of the most important duties of an executor is to locate all of the estate's rightful heirs and notify them of their inheritance. Distributing the assets in an estate incorrectly or prematurely can result in serious legal issues, even possibly including personal liability for an executor who acted negligently. While carrying out the important duties of executing an estate, don't run the risk of wasting your hard work by failing to locate all of the estate's rightful heirs. At the beginning of the process of serving as an estate executor, contact a forensic genealogist and entrust the task of locating heirs to someone who has developed an expertise from decades of experience in the field.
If you're an estate administrator or executor looking for seasoned and professional help locating heirs to an estate, contact an experienced forensic genealogist at Von Langen, LLC for a consultation at 800-525-7722.