What are Important Questions to Ask when Settling a Trust?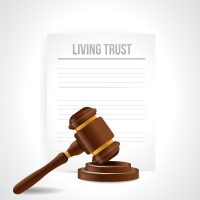 After a relative or loved one passes away, there are many important tasks that will require your attention in the wake of their death. If your loved one had placed their assets in a revocable living trust and named you as the successor trustee, then you'll need to devote time and attention to settling that trust. In order to understand the amount of time and attention that will be required of you when acting as the successor trustee, and whether you should consider getting help from specialists in the field, it can be helpful to learn the answers to several important questions. Read on to learn what to ask and why, and contact an effective Florida beneficiary locator for help in finding those who stand to benefit from a trust distribution.
1. Determine whether the trust is fully funded, or if probate will be necessary
One of the major benefits of creating a trust is avoiding the hassles of probate. However, if all of the trust maker's assets were not listed in the name of the trust itself, but rather were owned jointly with someone else or left in the trust maker's individual name, then the estate may nevertheless be subject to probate administration. A probate attorney can help you assess whether probate will be necessary and can walk you through the process.
2. Learn how the trust beneficiaries will receive their distributions
The trust may establish that beneficiaries receive their gifts outright or that they receive their inheritance in trust. If the assets should be held in trust for the beneficiary, you should consider securing the help of an estate & trust attorney in managing these funds over the long term.
3. If the trust maker owned a business, learn whether they created an exit plan for that business upon their death
If the trust maker was a business owner, they may or may not have developed a plan for what should happen to that business upon their death. For example, the trust maker may have dictated that the business should be sold, shuttered, or control should be passed along to a designated successor. You may need the help of an attorney in implementing such a plan or devising one if no plan appears in the trust maker's estate planning documents.
4. Find out if all the trust beneficiaries are easily locatable
You may be acquainted with all of the beneficiaries named in the trust if you were close to the deceased person, but there may be beneficiaries listed with whom you had lost touch, or who were no longer a part of your loved one's day-to-day life. With all the other demands on your time and attention involved in settling a trust, conducting an extensive search for the trust beneficiaries without the proper tools or experience can feel impossible. An experienced heir locator can conduct efficient and accurate searches for the trust's beneficiaries, saving you from spending valuable time conducting such a search yourself.
If you're in need of expert and experienced heir location services in Florida, across the US or internationally, contact a seasoned forensic genealogist at Von Langen LLC for a consultation on your case, at 800-525-7722.