What are Mineral Rights, and What Does It Mean to Inherit Them?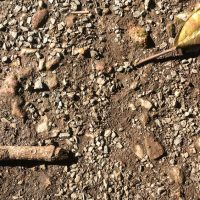 Finding out that you may be the heir to mineral rights is confusing for many people. What are "mineral rights," anyhow? Are they real? Are they valuable? How did I inherit them? Find answers to these questions below in regards to inherited mineral rights, and contact a knowledgeable and experienced estate investigator for help establishing ownership of oil, gas and mineral rights or other legal interests.
What are mineral rights?
The term "mineral rights" describes the ownership rights to materials under the ground. In some cases, a person can own mineral rights to land where they do not own the surface rights, or the rights to occupy and use the property above ground-level. Mineral rights give the owner the right to drill for and sell any oil, water, or precious minerals that can be found underground. Some property owners opt to separate their interest in the land's mineral rights from the surface rights, and can pass down that interest to their heirs.
Are mineral rights valuable?
Depending on the minerals contained in the ground below and on the percentage share of those rights you've obtained, mineral rights can range in value. Many inheritors of mineral rights choose to lease those rights to a company that will extract the valuable materials from the ground below. It is important to speak to an attorney or other professional with experience in the field before agreeing to a lease of your mineral rights, however, to ensure that the lease contains favorable terms.
What should I do if I'm contacted by an heir hunter about inheriting mineral rights?
Mineral rights can be very valuable to the inheritor. For this reason, it is important to exercise caution when contacted about inherited mineral rights. Heir hunters may reach out to mineral rights heirs who are otherwise unaware of their inheritance, taking full advantage of their ignorance. These heir hunters often demand that heirs agree to share a large percentage of the inheritance before agreeing to disclose the source of the inheritance. In these circumstances, you may be better served to wait for someone hired by the estate to contact you directly regarding your inheritance, or to secure the help of a reputable and credentialed heir locator to find the source of the inheritance on your behalf.
For assistance with questions regarding a missing heir, or if you've been notified of an inheritance, contact the professional, experienced, and trusted heir locators at Von Langen LLC for a consultation, at 800-525-7722.