Heir Location Service Provider Sentenced, Fined Over $1.5 Million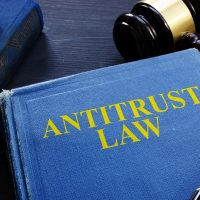 Last July, we wrote about several heir hunting companies that were under investigation by the U.S. Department of Justice (DOJ) for conspiring to violate federal anti-competition law. The defendants were recently sentenced after being convicted of their federal crimes. Continue reading below for details on their actions and the sentence imposed by the court. Reach out to a skilled and dedicated forensic genealogist for qualified, legitimate, and experienced help identifying the proper heirs to an estate.
Heir hunters plead guilty to antitrust violations
Three heir hunting companies, including Kemp & Associates, Inc., were charged with violating antitrust laws by engaging in a conspiracy to allocate customers among themselves rather than let competition and the free market determine which company scored which customers. The DOJ alleged that the companies would engage in a scheme to ensure that no company would be faced with competition that might drive down their prices or force them to provide better services: If more than one of the companies reached out to an heir, they agreed that the first to reach out would get the contract. In exchange, the winner would give the other two companies a cut of their fee. As a result, the companies never had to worry about providing competitive prices or fees.
The DOJ charged the three companies as well as the COO of Kemp in a 2016 indictment. After a failed challenge to the indictments, in July 2019, Kemp and its COO pleaded guilty to the antitrust charges.
Heir hunters sentenced
In January 2020, the federal judge overseeing the case against the heir hunters sentenced Kemp. Kemp was ordered to pay a fine of $1.53 million within 15 days of judgment, to be offset by any amounts Kemp's COO would pay individually.
Kemp's COO was sentenced to probation for one year. Under the terms of his probation, he is required to grant the U.S. Probation Office complete access to all business and personal financial information, in order to demonstrate that he is not continuing to perpetrate any antitrust violations, fraud, or other crimes. Additionally, he must notify Probation of any new communication device he obtains, including new phones, email addresses, or web addresses, so that Probation will be able to monitor any hidden conversations between business competitors.
The case and the harsh sentence are a reminder of the unscrupulous nature of many of these so-called heir hunters. If you need proper heir location services, reach out to legitimate, qualified, and respected forensic genealogists at Von Langen, LLC.
If you're an estate administrator in need of experienced help in evaluating the legitimacy of claims put forth by heir hunters, or you are concerned with conducting thorough research to identify heirs and investigation for due diligence locating missing heirs to an estate, contact the most respected forensic genealogists Von Langen, LLC at 800-525-7722.