Von Langen Discovers Heir Hunter Deliberately Cut Out Heirs Who Refused to Pay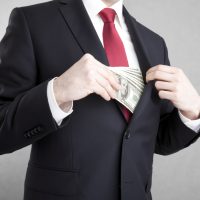 We've said it before and we've demonstrated it in our practice: If you want accurate heir information, you need to retain a proper forensic genealogist, not an unscrupulous heir hunter. A recent case handled by Von Langen, LLC serves to highlight this point. An estate administrator was presented with claims filed by an attorney acting on behalf of alleged heirs. Said attorney was actually hired by an heir hunting company now known as GenStar International LLC. Through our research, Von Langen discovered not only that the heir hunter's information was inaccurate; they were attempting to deliberately mislead the estate. Continue reading for a discussion of the case and the pitfalls of relying on unsolicited and unverified information provided by heir hunters rather than a professional forensic genealogist to identify the proper heirs to an estate.
Heir Hunter Genealogical Chart Only Includes Putative Heirs Who Signed the Contract
Von Langen, LLC was recently retained to assess the validity of claims filed on behalf of putative heirs to an estate. The administrator of the estate was contacted by an attorney for parties claiming to be heirs to the estate. The attorney for alleged heirs provided certain documentation, including several death certificates, marriage licenses, newspaper obituaries, and a chart purporting to show the genealogy of the decedent. The estate administrator, in turn, asked for help from Von Langen to validate the claims of the putative heirs. We found the genealogical chart provided was inaccurate.
The claims of the putative heirs relied on evidence provided by an attorney acting on behalf of the heir hunter company GenStar International LLC. We found their genealogical chart contained a number of errors and omissions. By conducting thorough research, we discovered that although GenStar's genealogical chart identified only 6 great-grandchildren of the decedent's mother, there were in fact at least 12 great-grandchildren living at the time of her death. Their chart completely failed to reflect the issue of the living grandchildren or account for certain other heirs of the decedent.
We discovered that the omission of other heirs was not just shoddy workmanship on the part of GenStar; it was, in fact, intentional. GenStar had identified and contacted several potential heirs to the estate in question. GenStar, of course, requested that each heir sign a contract and agree to pay a chunk of their inheritance should they receive any. However, several of the heirs GenStar contacted refused to play ball. They did not want to sign the contract. In response, GenStar left them off the genealogical chart, including only those heirs who agreed to pay.
GenStar thus deliberately provided an inaccurate genealogical chart, to be used in court, in order to support the claims of the heirs that agreed to pay them and cut out the heirs that refused. Had the estate administrator blindly relied on the "proof" provided by the heir hunter, certain heirs would have been granted a larger windfall and others would have been cut out entirely, solely based on whether the heir hunter got their piece of the estate.
Obituaries Are Poor Evidence of Heirship
Through our research, we also found in particular that the obituary of the decedent's mother was riddled with inaccuracies. The obit stated that the mother had 11 grandchildren and 7 great-grandchildren. In reality, she had 8 grandchildren, with 7 surviving her at her time of death. She also had a minimum of 12 great-grandchildren who survived her at her time of death. The obituary even spelled her last name incorrectly.
This case presents a clear example of why obituary information is not sufficient to establish heirship. Obituary information is unverified and oftentimes inaccurate. While an obituary can be a stepping stone on the way to obtaining better information, it could be unreliable as evidence in and of itself.
If you're an estate administrator in need of qualified assistance identifying and locating missing heirs to an estate and for determination of heirship proceedings, or heir research services in order to satisfy due diligence requirements, contact the experienced and qualified forensic genealogists at Von Langen, LLC at 800-525-7722.